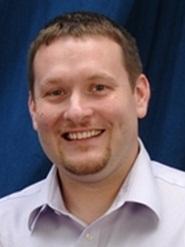 Hello fellow Project Managers of Central Pennsylvania!
It is hard to believe that I have been your Chapter President for over 6 months!  Is summer flying by as quickly for you, as it is for me?
Over the course of the first half of 2017, we have had a great Spring Professional Development Day (PDD) in the Lehigh Valley, which many of you attended, as well as many other successful events across "central" Pennsylvania hosted by our volunteers and our partners.
We have continued to grow, and have surpassed the 1,000-member mark!  With that growth, comes the continued need to bolster our ranks on our various committees and volunteer teams.
Are you looking to meet new people:  perhaps like-minded colleagues, mentors, potential employers, or employees?
Would you like to learn and further develop your project management and business leadership skills?
Have you reached a point in your career where you would like to give back to the community and to the profession?
Please watch for Board Nominations, which will be coming your way soon.
Yours in Project Management,
Mark A Raschke, PMP
President of the PMI Keystone Chapter