Board of Directors
The 2019 Board of Directors for the Pennsylvania Keystone Chapter
Gordon Vanauken, PMP President
Philip Sedhom Vice-President
Mark Raschke, PMP Past-President
Ed King, PMP Finance Director
Cindy Ireland Membership Director
Shivani Mehotra Volunteer Coordinator
Bob Roadcap, PMP Programs Director
Rajdeep Champa Marketing Director
Bernadine Douglas, PMP Technology Director
Ashley McVeigh Communications Director
Jamie Lethiecq Military Liason
Myles D. Miller MBA, MCSE Education Foundation Liaison
Ray Kerney Professional Development Director
Deputy of the Board
OPEN POSITION Deputy Volunteer Coordinator
OPEN POSITION Deputy Marketing Director
Jude Fritz Deputy Administrative Director
OPEN POSITION Deputy Membership Director
OPEN POSITION Deputy Military Liaison
OPEN POSITION Deputy Programs Director
OPEN POSITION Deputy Professional Development Director
Area Coordinators report to the Director of Programs
Debra Hanzlik Coordinator, York
Sandeep Dhareshwar, PMP Coordinator, Lehigh Valley
April Davies MSPM MA Coordinator, NE
Sue Suleski - Susquehanna Coordinator Coordinator, Susquehanna
Jennifer MacArthur Reading Coordinator
Gary Nye Carlisle Manager
Area Coordinator Deputy
Don Panto Deputy Coordinator, Lehigh Valley
OPEN POSITION Deputy Coordinator, York
OPEN POSITION Deputy Coordinator, Susquehanna
Donna Sledziewski Deputy Coordinator, Northeast
Gordon Vanauken, PMP President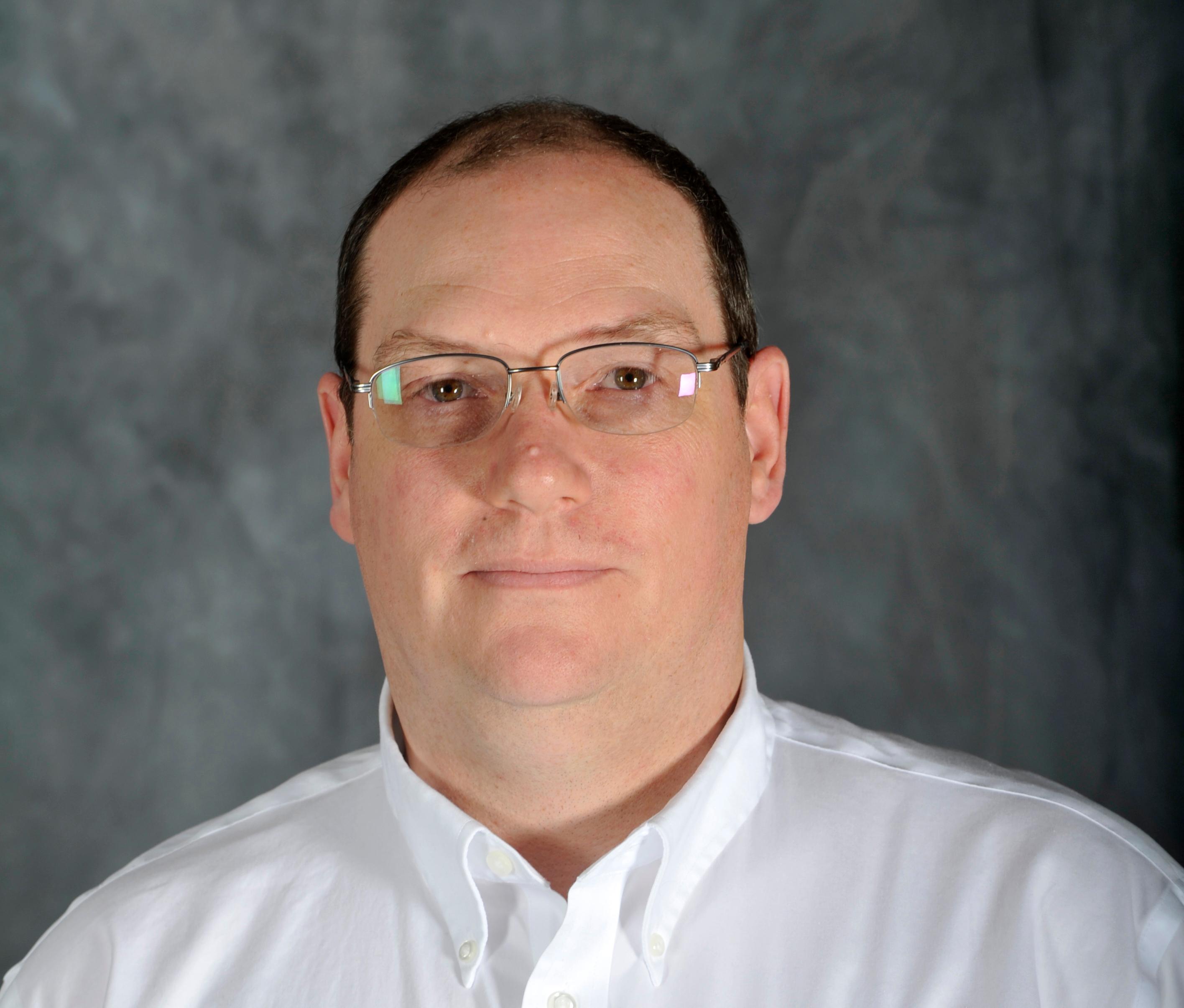 Mr. Vanauken is a Senior Technology Specialist/Project Manager with Mission Critical Partners.  Gordon's background and expertise is in Public Safety, bringing experience as a 9-1-1 Project Manager, Communications Director, and Technical Consultant, as well as knowledge in operations and training.  Mr. Vanauken has been active in the public safety communications for over 20 years.  Mr. Vanauken received a B.A. from DeSales University in 1992 and has Project Management Professional (PMP), Emergency Number Professional (ENP), and Network Plus (Net+) certifications.  Mr. Vanauken is an amateur radio operator in his spare time.
Click here to contact Gordon.
Contact
President
 
Contact Gordon Vanauken
Philip Sedhom Vice-President
Professional Development Director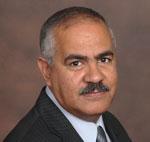 Philip Sedhom has been working in the field of information technology for more than 15 years. He is knowledgeable in end-to-end system development life cycle, system re-engineering initiatives and state-of-the-art data warehouse implementations. Throughout the last 15 years, Philip had led team of onshore and offshore mainframe developers. He is also a certified Project Management Professional (PMP) with the Project Management Institute (PMI). Philip has been a resident of Mechanicsburg about 16 years where has served in various leadership capacities at his church.
Philip has MS in Education from Mercy college, NY and BS from Alexandria University (Alexandria, Egypt). Philip taught Science and computer science in New York City public schools. Philip was elected as United Federation of Teachers Union delegate, elected School Leadership Team Chairperson. Philip participated in school task force community service, organized many local community events and meetings.
Click here to contact Philip.
Contact
Vice-President
 
Mark Raschke, PMP Past-President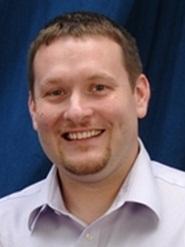 Mark is currently a Project Manager at American Hydro in York, PA. In his role, Mark leads the effort required to produce equipment that creates hydroelectric power for the world.
Prior to American Hydro, Mark spent four years as a Production Project Liaison at BAE Systems, where he planned and executed transition-to-production projects for military vehicles. Mark coordinated efforts between BAE Systems facilities and subcontractors across multiple states.
Concurrent with part of his time as a Production Project Liaison, Mark was the Site Lead for the BAE Systems and Letterkenny Army Depot Public Private Partnership (P3). While there, he successfully led multiple simultaneous production programs valued at $50 - $100 million each. He coordinated day-to-day production activities and led a staff of over 50 employees. Mark ensured smooth operation of vehicle production lines, as well as adherence to safety, quality, and budget goals. Under his watch, all programs were completed on or ahead of schedule. As contracts were closed, Mark coordinated the end of production activities and the shutdown of the facility.
Mark was with BAE Systems since 2008, working previously in Design Engineering. Mark has also been a Project Engineer at Spartan Motors and at Navistar International. Mark holds a BS in Mechanical Engineering from Oklahoma Christian University. He is a licensed Professional Engineer (PE) and a certified Project Management Professional (PMP).
Mark was formerly the York Branch Coordinator for the Project Management Institute (PMI) Keystone Chapter. He started the York Branch from the ground up – this included building a Branch Leadership Committee, securing sponsorships, creating partnerships with host facilities, and arranging speakers for monthly meetings.
Mark lives in York with his wife and their two children. 
Find out more about Mark at http://www.linkedin.com/pub/mark-raschke-pe-pmp/a/130/89b
Click here to contact Mark.
Contact
Past-President
 
Ed King, PMP Finance Director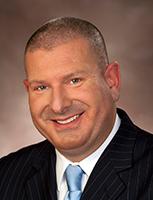 Ed is currently a Senior IT Project Manager with Hershey Entertainment & Resorts.  In his role, Ed drives the alignment of business objectives in leading the implementation of major business software project initiatives for the organization.
Ed started with HE&R in 1991 in a Cash Control position and moved into a Revenue Accountant position after graduating from Elizabethtown College with a Bachelor's degree in Business Administration, concentrating in both Finance and Accounting.   In 1997, HE&R formed an official IT Department and Ed was offered to be one of only twelve people to drive and grow the new IT focused direction of the company.   In his first year in the Computer Support Coordinator role, Ed led the implementation of the first Point of Sale system at Hersheypark.   Through his leadership efforts, Ed became the senior technical person leading the IT support efforts for the Entertainment Group with HE&R in 1999.    
As the HE&R IT Department grew, so did the need to standardize management of projects.  Ed directed his focus in assisting with the implementation and creation of a newly formed project management area within IT changing culture of the organization on how the company ran IT projects.  In 2005, Ed official assumed the new role as IT Project Manager for the organization leading implementation of major work order and financial projects.  In 2006, Ed received his Project Management Professional certification from the Project Management Institute and helped with creation of project management seminars for HE&R and with the Entertainment/Hospitality industry.  In 2007, Ed embraced a role in IT senior management as Asst. Director of Business Application Process and later named IT Services which he lead the direction of IT support for HE&R's Helpdesk (level 1), Desktop (level 2), and Applications (level 3) teams.   After over 15 years experience in IT with HE&R, Ed returned to the project management area as Senior IT Project Manager in 2013. 
Ed also serves on the IT Advisory Council for Milton Hershey School assisting with IT curriculum and certification focus direction for the school. Ed currently resides in Palmyra, PA.
Click here to contact Ed.
Contact
Finance Director
 
Cindy Ireland Membership Director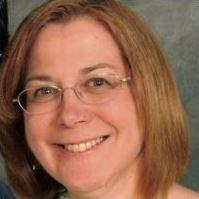 Membership Director
Cindy joined Boscov's Department Store in 1988 as Programmer Analyst and has since served in a variety of roles. In the summer of 2015 she was promoted to her current role as Director of Financial and Human Resource Systems. Ms. Ireland is a dedicated, driven, determined, and dependable director and has many years of retail and technology experience. Additionally, she works as an adjunct technology educator at Albright College. Cindy's positive attitude is key when it comes to motivating others and working with people, problems, and projects in general.
Ms. Ireland has a MS in Non-Profit Management from Eastern University and holds her BS from Albright College majoring in Information System with a minor in Business Administration. She is also a certified Project Management Professional (PMP) with the Project Management Institute (PMI). Throughout her career she has participated in every part of the system development life cycle. She has experience doing project management work, speaking publicly and to executive teams, and building and maintaining relationships with software vendors. Cindy is always open to new challenges and opportunities and is eager to network with others. Cindy serves as Board Member for the Project Management Institute Keystone Chapter, Board Member for the Victory Valley Camp and an active member of New Life Bible Fellowship Church.
Click here to contact Cindy.
Contact
Membership Director
 
Shivani Mehotra Volunteer Coordinator
Bob Roadcap, PMP Programs Director
Programs Director

Bob Roadcap has been a contract Project Manager with over 15 years of experiences delivering technology solutions and systems in multiple industry segments including consumer retail (7 yrs), IT service delivery (15 yrs), manufacturing (5 yrs) and state & local government (8 yrs). In 1998-1999, he was the lead systems engineer on a contract and led a team of one Helpdesk specialist and one PC support technician at the Bank of Hannover in Hanover, PA.
 
Bob has interacted at all organizational levels including IT, Operations, Product Owners, Business Line Managers and End Users to meet the business systems documentation needs and deliver the functional industry requirements by successfully completing projects for infrastructure & systems deployment, service delivery, web & application development & configuration, requirements gathering & validation, mobility transformation and other organization functional areas.
 
He has several project management certifications (7) including a PMP and PMI-ACP from the Project Management Institute and has a Bachelors in Computer Studies Management from the University of Maryland, University College.
 
Bob has been a resident of York for more than 20 years where has served in various leadership capacities at his church. He has been a member of the PMI Keystone PA Chapter since 2012, actively attends monthly meetings hosted by the Susquehanna and York Branches and has spoken at both locations as well. Bob was elected as the PMI Keystone PA Chapter Programs Director for a 2-year term beginning January 2017 through December 2018.
Click here to contact Bob.
Contact
Programs Director
 
Rajdeep Champa Marketing Director
Contact
Marketing Director
 
Bernadine Douglas, PMP Technology Director
Under Construction
Contact
Technology Director
Ashley McVeigh Communications Director
Contact
Communications Director
 
Myles D. Miller MBA, MCSE Education Foundation Liaison
PMI Education Foundation Liaison

CEO, LeadUP.Biz
Myles has led corporations and non-profit organizations to new heights and enhanced abilities through online and in classroom professional development training.  His customized online training center solutions have provided developmental skills to thousands of individuals.
Myles has over 20 years experience in the project management field, across multiple industries including retail, defense, state and federal government and most recently hospitality. During his varied career, he has led projects ranging in budgetary size from $100K to $500B. His team leadership has impacted national and international companies and governments.
Click here to contact Myles.
Contact
Education Foundation Liaison